The Teck Interpretive Centre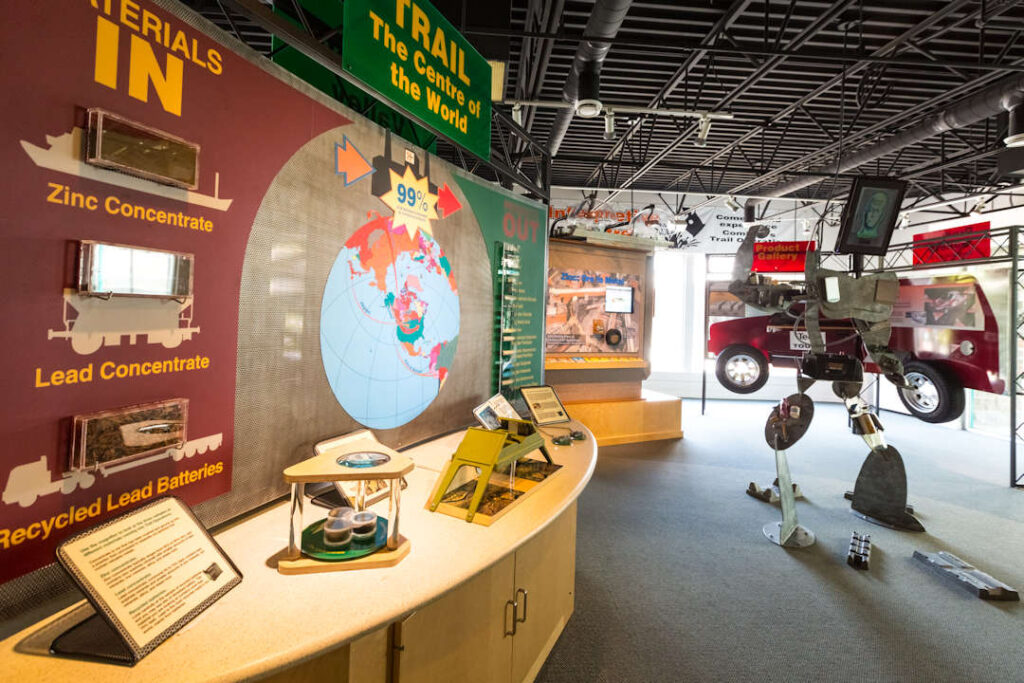 Photo Credit: Ryan Flett / Lower Columbia Tourism
The Teck Interpretive Centre offers insight into one of the world's largest fully integrated zinc and lead smelting and refining complexes. From the Interpretive Centre you can take a free two-hour guided walking tour of the Electrolytic and Melting plant with a retired Teck employee to learn more about the facility. Tours run from May to October, and visitors must register for in advance.
View Website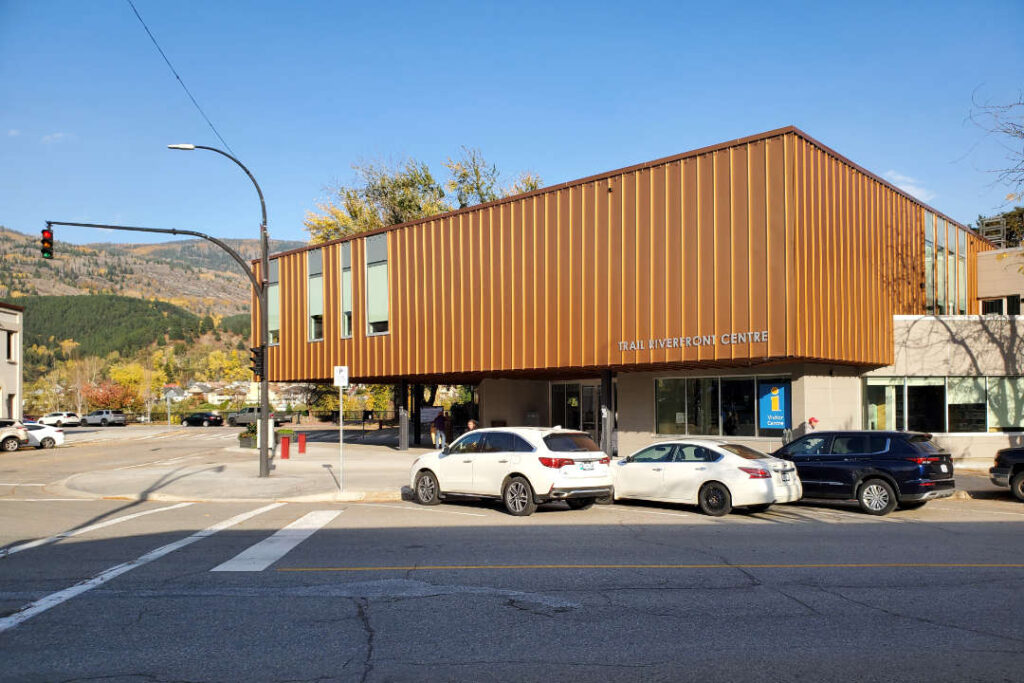 Photo Credit: Wally Soukoroff / ProCreative Labs
The Riverfront Centre is a multipurpose cultural and community hub that houses the Trail Visitor information Centre, the Trail & District Public Library, the Trail Museum & Archives, a gift shop, and various other community programs, services, and display galleries.
View Website
View Facebook
Communities in Bloom (CiB)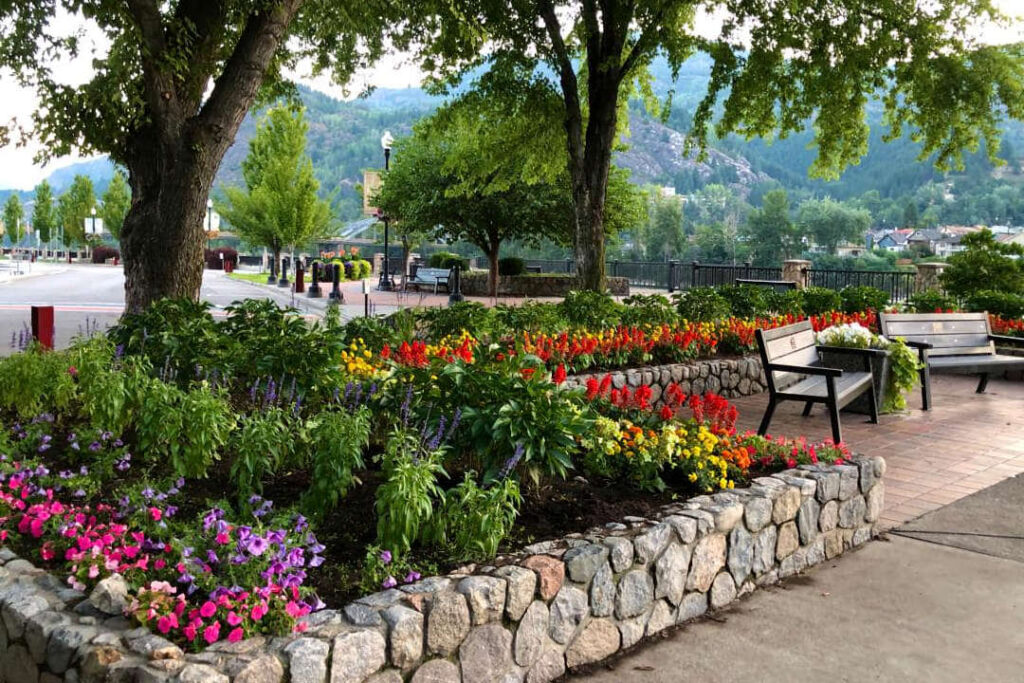 Photo Credit: Rachael Brown / Communities In Bloom
Communities in Bloom (CiB) is a national non-profit program that fosters community pride through its' motto "people, plants and pride". Dedicated CiB volunteers in Trail work tirelessly to enhance the city's beauty by adorning it with striking murals, stunning floral arrangements, and vibrant plant displays. Since 2004, Trail has actively participated in national and international CiB competitions and garnered numerous accolades, including recognition as the best floral city in Canada, best-landscaped areas in Canada, Destination of the Year Award, and many others.
View Website
View Facebook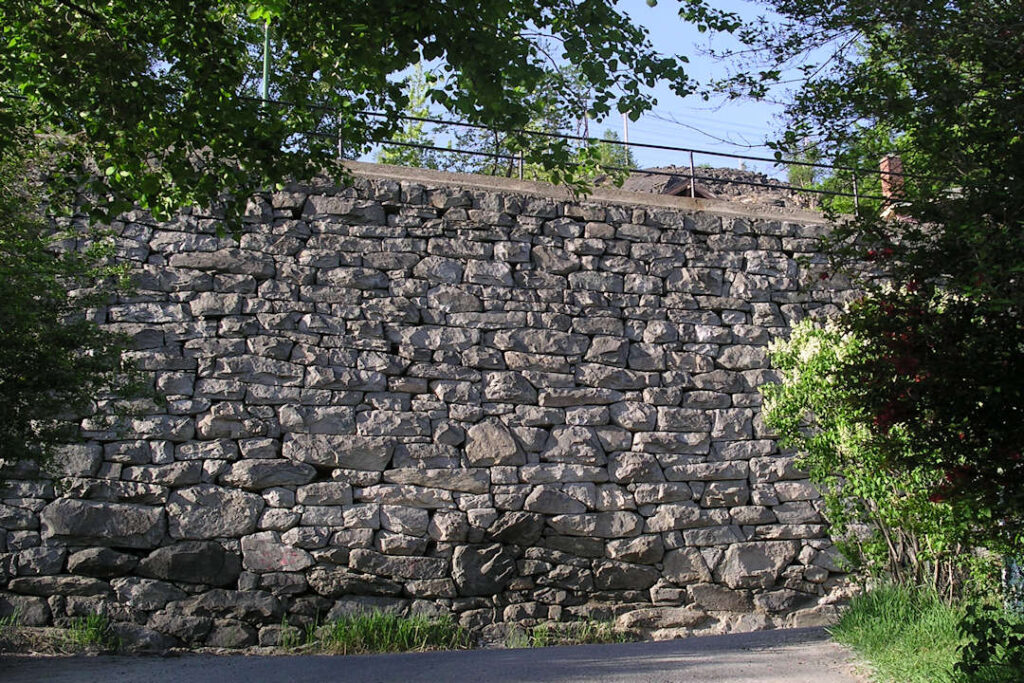 Photo Credit: Eileen Truant Pederson
Rock Walls built by Italian Stonemasons in the early 1900s are a part of Trail's rich culture and heritage. There are hundreds of rock walls that represent remarkable feats of engineering and serve as an enduring legacy for future generations. An 8 foot tall bronze Stonemason statue pays homage to the Italian immigrants who created the walls, and the walls are celebrated though brochures, walking tours, framed photographs, and the full-colour coffee table book: Set in Stone – A History of Trail's Rock Walls.
View Website
View Facebook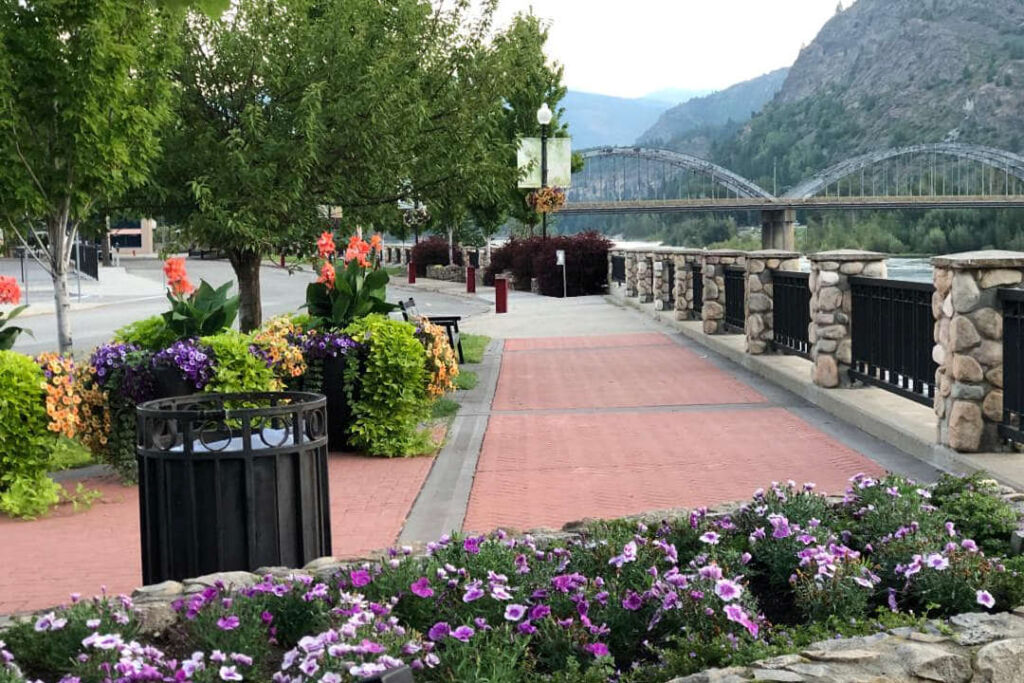 Photo Credit: Rachael Brown
The Esplanade in downtown Trail is a scenic promenade perched on the bank of the mighty Columbia River. As you face the Columbia River to your left you will see the iconic 1961 Victoria Street Bridge with beautiful Gyro Park as the backdrop. To your right is Jubilee Park and the Columbia River Skywalk Bridge – one of North Americas' longest suspensions bridges. The Esplanade is a favorite walking path to connect with nature as you take leisurely stroll past benches, green spaces, floral displays, and take in the majestic views. Many events such as the IncrEDIBLE Farmers Market, Smoke and Steel Car Show, and the Silver City Days midway are hosted on the Esplanade.